IN-17x6 Board Assembly Steps: 0 1 2 3 4 5 6 7 8 9 10 11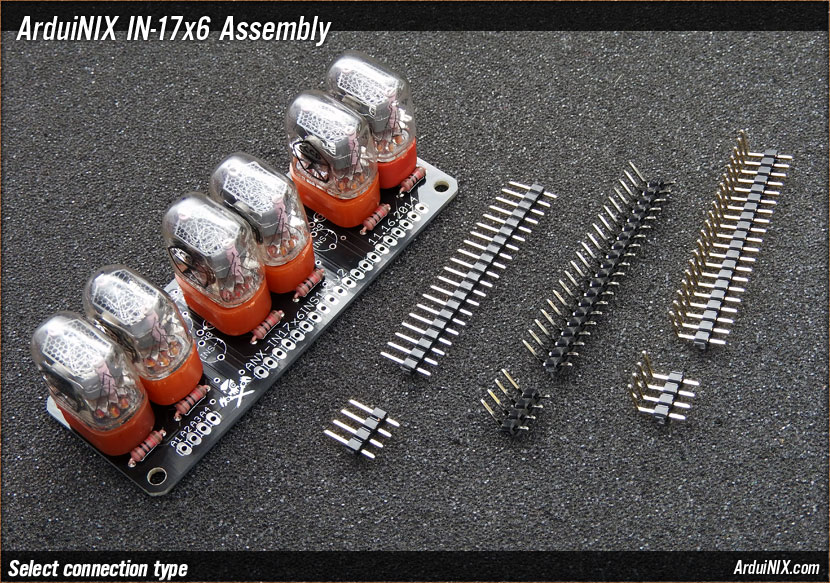 Once you're ready to connect to the display board from the ArduiNIX Shield, you'll need either wire leads soldered to each anode and cathode pad, or pin headers for cable and plug connections.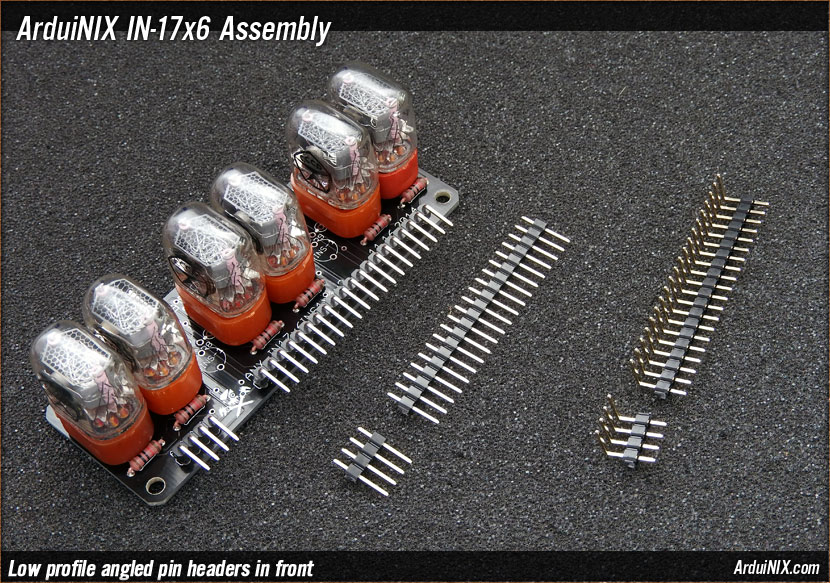 The way you will mount your display board will determine if you need straight headers out the front, or back of the board. Possibly angled high or low profile headers, also out the front or back.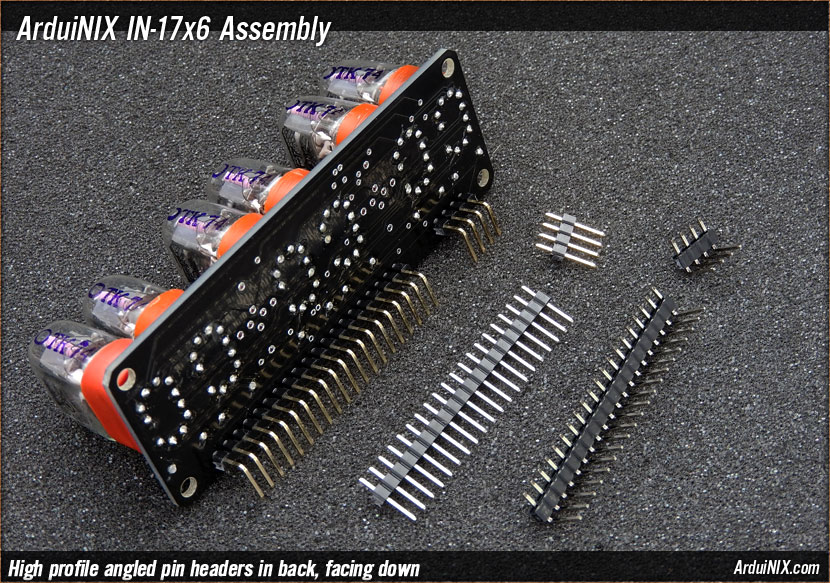 Angled headers in the back can be oriented up or down. You can mix angled and straight, front and back, however your design calls for.