V3 Assembly Steps: 0 1 2 3 4 5 6 7 8 9 10 11 12 13 14 15 16 17 18 19 20 21 22 23 24 25 26 27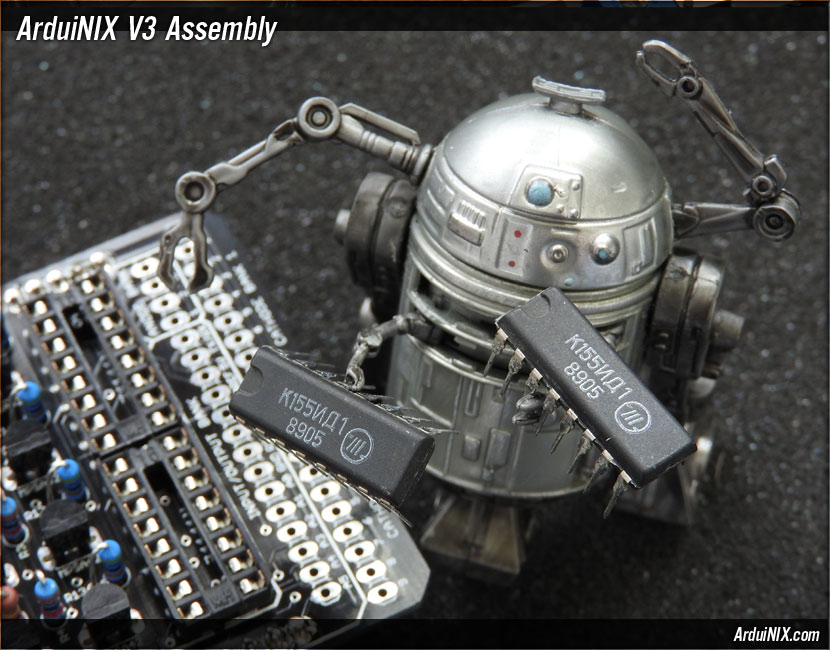 Step 24: Install Driver Chips = 2x SN74141 or K155NA1 Driver ICs
Your kit will come supplied with Texas Instruments 74141 Driver chips or the Russian K155NA1 equivalent. At this point, make sure you have a static safe area to work in, and carefully place the driver chips into their sockets.
Most driver chips come with their leads slightly bent apart at the bottom. Make these as parallel as possible by gently bending them straight. It makes installation easier.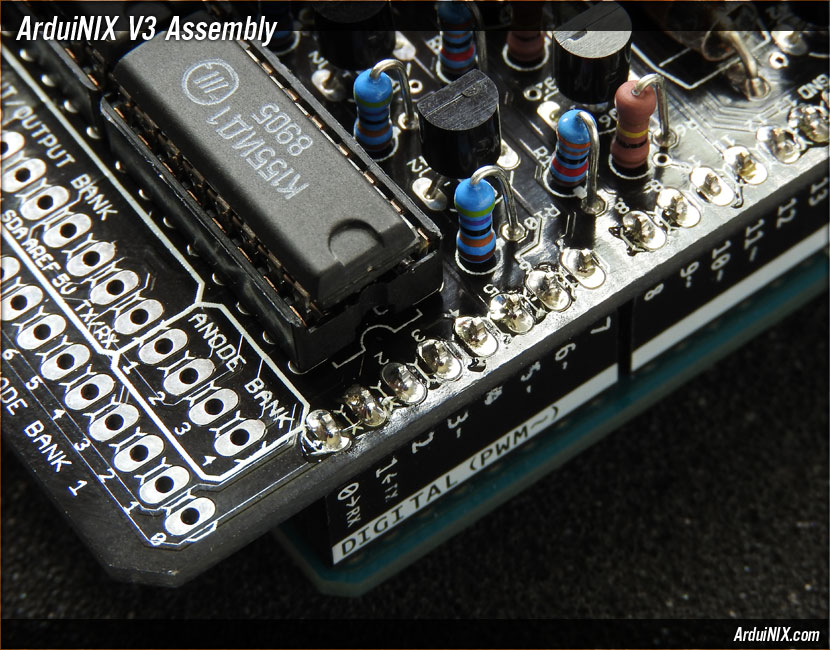 Make sure to align the notch in the chip with the notch in the socket, which you have previously made sure to align with the notch on the board diagram.
V3 Assembly Steps: 0 1 2 3 4 5 6 7 8 9 10 11 12 13 14 15 16 17 18 19 20 21 22 23 24 25 26 27